Investment Protection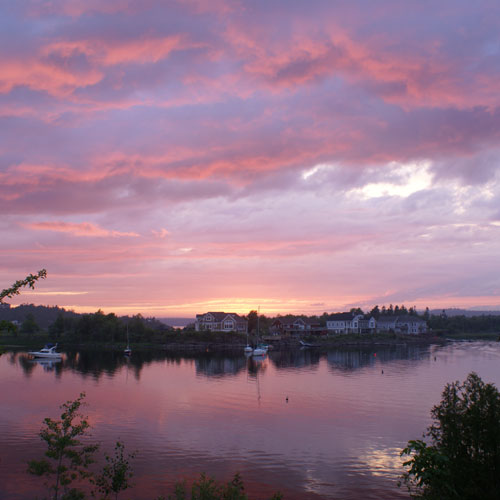 A summer evening at The Mooring • More Photos
Protecting your investment when you buy in The Moorings of Millidgeville
We have covenants and complete Architectural Design Guidelines that are for your benefit in ensuring that your new home and those of your neighbours will be of obvious high quality while not being ostentatious. Prospective purchasers may obtain a copy by contacting us.
This is not a location for "cookie cutter" homes. These guidelines ensure that no two homes look alike and your dream home will be just that, your dream home!
Realtors speak of "location, location, location" as the key way to protect the investment in a home and see it grow. The Moorings of Millidgeville with its water access to the rest of the world is that prime location! Building much desired quality into the homes in the Moorings of Millidgeville© complements their prime location.
Supply and demand is the number one factor that determines real estate value and selling prices. The supply of true waterfront land is getting scarcer with each passing year.
When it comes to a property's value appreciating it is all about its location!
Land, not homes appreciate in value over time. Sure, what's on the land in the way of a home or other improvements plays a role, but in the long term it is the land, its attributes and location which determine its value. Land value grows over time. Homes age and depreciate over time while the land value under them increases. Build you dream home here!
The end result will be that your new home will be a growing investment as you enjoy the view, the boating and the short commute. That will also be seen as very desirable to prospective purchasers if and when you ever do want to sell your home.
Please contact us for further details.