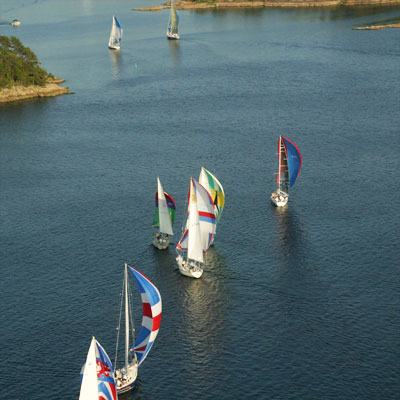 Yachting on the river North of The Moorings • More Photos
The Moorings of MillidgevilleŠ is an exclusive, private waterfront residential enclave of fine homes in Saint John with the amenities you expect to find where you will build your top of the line dream home. Second to none, in all respects! Enjoy a front row seat to a parade of boats going to and from the Royal Kennebecasis Yacht Club, the largest yacht club in the province. Have a dock and moor your boat!
Located directly across the water from the Royal Kennebeccasis Yacht Club, New Brunswick's premiere yacht club since 1898.This cove in the heart of Millidgeville enjoys the most sunshine in the entire area.
Simply the nicest water access lots available in the area!
When you purchase a lot in The Moorings, you own to the water's edge. There is no public buffer/walking trail between your home and the water.
In a waterfront city, land value comes in several grades with true water access being the ultimate prime grade. Location has more to do with property value than any other measure.
The Moorings of Millidgeville is the finest location in the region.

It is like comparing a moving picture to a still life photograph when looking at these lots versus the other waterfront lots I have seen in this area.

Comments from a visiting Western artist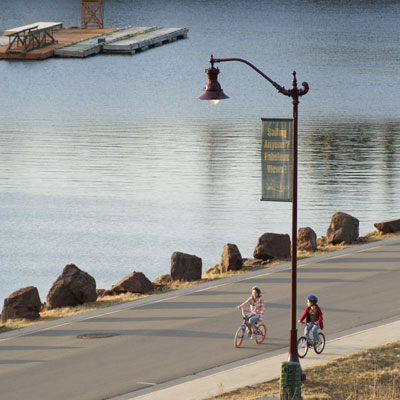 Street view of The Moorings • More Photos
Highest Level of Municipal Services in this area
Reliable maintenance free water and fire protection service for safety - plus you save on insurance
Proven dependable city sewerage service - no septic tank system to clean and maintain
Concrete sidewalk and upscale rolled concrete curbs for easy driveway access and home location
Upscale Dark-Sky cut-off streetlights shine on the ground - not in your eyes
Underground wiring enclosed in conduit. No poles or unattractive overhead wires. Wiring is unaffected by ice storms, high winds, etc.
Wired by Aliant and Rogers for high speed internet - ready for your new "Smart wired Home"!
Two miles away from New Brunswick's largest hospital, which is noted to have one of the top coronary care units in the country
Avoid a long stressful commute! Uptown Saint John, the business district, is less than ten minutes away, as is the Imperial Theatre, Harbour Station, New Brunswick Museum, City Market, Art Galleries, shopping malls, specialty shops, etc.
Save on transportation cost. Bus service is available at the end of the street.